NATHAN LANKY PHILPS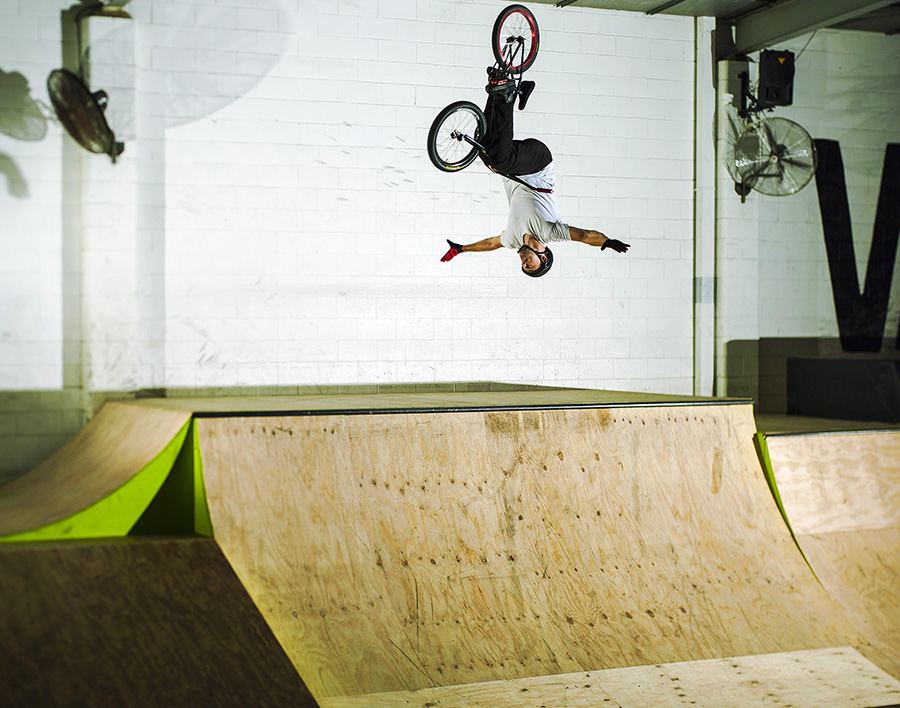 (Photo: GAIN Protection)
Age: 29

Years riding: 14

Sponsors: GAIN Protection, RAD Riders (Head Freestyle BMX Coach)

GAIN pads you like the most: Definitely the Pro Knee/Shin Combo. Just before this interview I kicked a ramp insanely hard mid crash with my right leg and it was only afterwards did I realise just how well those pads protected me. Had it not been for them I doubt I'd be walking and yet I didn't even notice it. Instant favourite.

Favourite spots: Browns Plains Skatepark. It's been my home base for 14 years and still one of the best parks around. Rush Skatepark in England is amazing too, I had the best session of my life when I got to visit them!

Favourite tricks: This is a tough one because there's so many! A well stretched superman seatgrab is always a favourite, big 360 turndowns, backflip 1 foot x-ups, backflip double tail whips and the tougher versions of footjams like cancan front jams, opposite inside frontjams and door jams are a good place to start. Each session is different though so every session has a different favourite trick!

The ultimate goal of your life: To help One Million children in some way, shape or form. There are so many kids out there who don't know just how special, talented and capable they are. To be able to give even one good word of encouragement and let them know at least one person in this world believes in them is the greatest gift I could ever hope to give.

Why you like to wear safety gear: I fall over a lot. And by a lot I mean A LOT. This comes from years of learning it's better to slide out on a trick rather than try save something you're already going to stack, so protection is huge for me. You only have one body so while I'm trying to push it to it's absolute limits, I would like to have it in the best shape I can. Keeping myself padded up to the teeth gives me the confidence to go all out and send it at 100%!
Lanky's social media:
Facebook: https://www.facebook.com/LankyNathanBMX/
Instagram: https://www.instagram.com/lankybmx360/