LEWIS WILLIAMS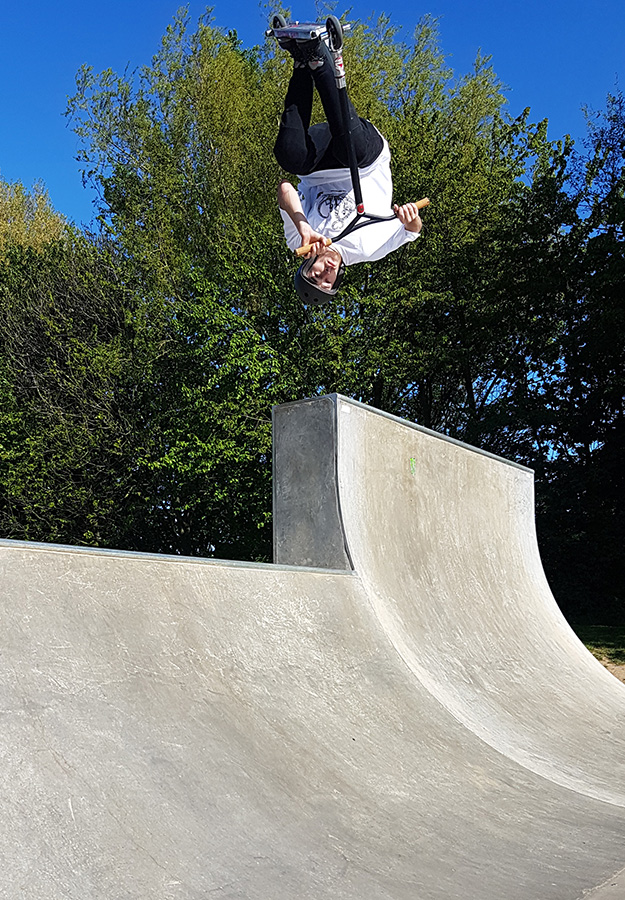 (Photo provided by Lewis Williams)
Age: 24, 25 in January

Years scootering: 7,  going on 8.

Sponsors: Crisp Scooters, The Scooter Farm and GAIN Protection

Favourite GAIN pads: GAIN Pro Knee/Shin Combo Pads are my favourite GAIN pads due the comfort and protection they offer. And they look sweet!

Favourite events: Scoot Fest! And just big sessions with all the boyeeez!

Favourite tricks: down heels and cork 720s.

The ultimate goal of your life: my ultimate goal would be to be able to keep on shredding forever so I'm gonna try that!

Why you like to wear safety gear: the feeling of padding up before a heavy ride makes ya feel a little more invincible.
Lewis' social media: